Find a Therapist in your own language and Time Zone
A number of our graduate student art therapists are also licensed or registered therapists, social workers, or counselors.
All student therapists are supervised by Registered Art Therapists.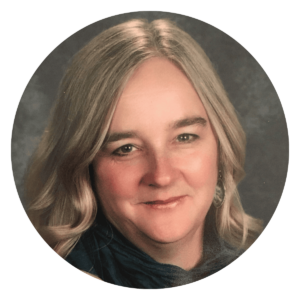 Amber Channell
Clinical Manager
RCAT
Drumheller, AB, Canada (MT)
Amber Channell is a Registered Art Therapist with 20+ years of experience working in various settings, including a women's shelter, a group home, a hospital and a private practice. Most of her art therapy experience has been within a school division, where she had the opportunity to work with over 700 children and adolescents through individual sessions, art therapy groups and classroom presentations. Most recently, she took on the role of Clinical Manager of a private practice, providing supervision and professional development to practicing therapists. She has never strayed from her passion for art therapy and is now thrilled to be a part of CiiAT, where she can pass on her experience to new art therapy students and therapeutic arts practitioners.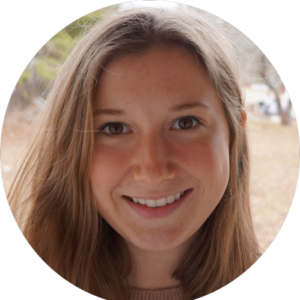 Hanna Bincik
Assistant VATC Site Supervisor
Professional Art Therapist (CiiAT Art Psychotherapy Diploma), Master of Science in Clinical Psychology
CiiAT Assistant VATC Site Supervisor
Sessions in English
New Brunswick, Canada (ADT)
Hanna Bincik is a recent graduate of the CiiAT Art Psychotherapy Diploma Program. She has always had a strong desire to support others and reduce the stigma around mental health in a variety of contexts. Her research background and training through her master's in clinical psychology informs her person-centered approach to art therapy and her desire to make mental health support services more accessible. As a student, she was grateful for the opportunity to work with clients in the VATC and is excited to support other students as they complete their practicums in her role as Assistant Site Supervisor.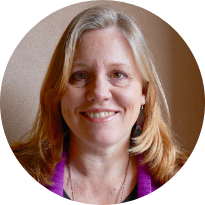 Michelle Winkel
Clinical Director
MA, ATR, MFT, REAT, RCAT
Registered Art Therapist in Canada and the USA.
Licensed Marriage and Family Therapist in California.
Michelle is a Registered Art Therapist, trained facilitator, and supervisor with twenty years of experience working directly with groups, families, and individuals. Michelle is the Clinical Director for the Canadian International Institute of Art Therapy. Currently, she serves on the Board of Directors for the Canadian Art Therapy Association.
Making art has always been her solace, passion and fascination from childhood onward. When her first career in architecture did not satisfy her creative and social needs, art therapy was a natural, perfect fit! Since then, she's never looked back.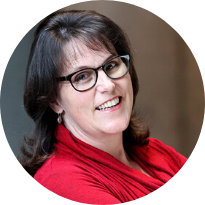 Cheryl-Ann Webster
Executive Director
BA Honours, RCAT
Registered Canadian Art Therapist
Cheryl-Ann is the Executive Director, faculty member and student advisor at the Canadian International Institute of Art Therapy. She holds a BA Honours in Culture & Communications from Lancaster University. She is an Associate Certified Coach with the International Coach Federation and has been a Professional Member of the Canadian Association of Professional Speakers since 2008. She graduated as a Professional Art Therapist in 2018 after over 20 years of experience as a Therapeutic Artist and is now a Registered Canadian Art Therapist.
Having worked as both a Professional Speaker and a Professional Art Therapist, Cheryl-Ann blends her passion for learning, the creative arts, and her interest in human dynamics.